Sugar cookies are one of my favorite kids in the kitchen recipes. Getting to cut the cookies and then frost and decorate them with sprinkles once they are cooled really gives them a sense of ownership.
My niece and nephew made this particular batch with a little help from me. I mainly manned the parts that they couldn't do like run the mixer and actually bake the cookies. I also made the frosting because I didn't want the kitchen to look like January from powdered sugar.
Red, White, and Blue Sugar Cookies

Sugar cookies with colored icing and sprinkles. Perfect to let the kids in your life help you make.

Prep time: 2 hours 15 minutes

Cook time: 6-8 minutes per batch

Total time: 2 hours, 25 minutes

Yield: Approximately 2 dozen cookies

Ingredients

2/3 cup

shortening

3/4 cup

sugar

1/2 teaspoon

vanilla

1 Tablespoon plus 1 teaspoon

milk

2 cups

all purpose flour

1 1/2 teaspoons

baking powder

1/4 teaspoon

salt

For the frosting:

1 cup

powdered sugar

1 Tablespoon

softened butter

2 Tablespoons

milk

1 teaspoon

vanilla

icing colors

colored sugar and sprinkles

Cooking Directions

In a large bowl cream the shortening and sugar until fluffy, scraping down sides occasionally. Add the egg and vanilla and beat until fluffy again. Pour in milk and mix well. Stir dry ingredients together add to the bowl and mix. Chill for 2 hours or longer.

Preheat oven to 375 degrees. Spray cookie sheets with baking spray.

Roll out dough on flour covered surface to between 1/8 and 1/4 inches thick. Cut with desired cutters, we used stars and flags. Place on prepared sheets and bake for 6-8 minutes. Cookies will still be pale.

Cool on sheet for 2 minutes then transfer to rack.

When cookies have cooled make frosting by whisking ingredients in a bowl. I doubled the recipe because I knew we'd have heavy frosters. Divide into three bowls and color one bowl red, and one bowl blue. Frost cookies and decorate with sprinkles and colored sugar if desired
Linked to Weekend Potluck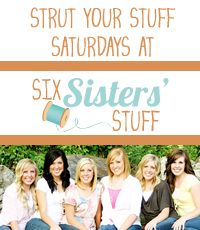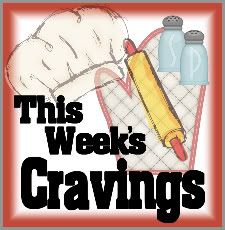 ---
Did you like what you read? Leave a comment, I love hearing from you or share the post with your friends.
Did you know you can sign up for updates via email or RSS? It's free and easy. You can also find Cookin' Mimi on Twitter or on the Facebook Fan Page
---