Peanut butter filled crepes are a quick and easy breakfast recipe. Serve with fresh fruit for a tasty morning meal.

Crepes are a fairly new to me food. They've always seemed really fancy and high maintenance but I can make enough crepes for all of us in the time it takes to make three or four regular pancakes.
I made these for my niece and nephew one morning (yup, I actually cooked breakfast in the morning instead of  pulling French toast from the freezer) and  they were amazed by the big pancakes. One of  the awesome things about crepes is their versatility. You can fill them with pretty much anything you'd like.
I chose peanut butter this time but I think Nutella would rock, or any nut butter or Sun butter if you are allergic to nuts. Or you could make a fruit filling like sliced bananas, some apples sautéed in butter and mixed with cinnamon and sugar, or strawberries. My niece and nephew chose to eat theirs with butter and honey so if you decide against filling them they are still pretty tasty.
To make everything a bit smoother you could even make the crepe batter the night before and store it in a covered bowl or pitcher overnight. I've read that doing that makes a better batter anyway. I like the crepes made right away just fine so I don't worry about it.

Peanut Butter Filled Crepes
Ingredients
1

cup

all purpose flour

2

eggs

1/2

cup

water

1/2

cup

milk

2

Tablespoons

butter

1/4

teaspoon

salt

1/2-3/4

cup

peanut butter

syrup

, honey, or powdered sugar
Instructions
In a bowl whisk together the flour and eggs. Slowly add in the water and milk. Whisk until smooth. Melt the butter in a 10 inch skillet or crepe pan. Add the melted butter and salt to batter and beat until smooth.

Pour mixture by quarter cupfuls into hot skillet and swirl in a circular motion to spread the batter. Cook over medium heat for 2 minutes or until lightly golden brown. Flip and cook for another minute or two until golden on the other side. You'll get eight crepes from the batch.

Fill each crepe with a tablespoon or so of peanut butter, roll up and top with syrup or honey or dust with powdered sugar.
Linked to
Cooking Thursday
at
Diary of a SAHM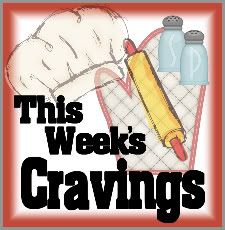 What is your favorite way to eat crepes? Do you like peanut butter filled crepes or fruit topped or filled?