I love cornbread. I'll eat it just about anyway I can get it. The last time I made bean soup I wanted something a little different that the usual Southern-style cornbread. I flipped through my copy of the Southern Plate cookbook and noticed Christy had a recipe for Mexican Cornbread. It had me at jalapenos and cheese. I whipped it up that night, making some adjustments for our tastes, and I was not disappointed. The slight heat from the peppers combined with the melty, gooey goodness of the cheese is amazing.
Mexican Cornbread
Cornbread with a kick.
Prep time: 15 minutes
Cook time: 30-40 minutes
Ingredients
1 1/2 cups
self rising cornmeal
1 Tablespoon
white sugar
1/2 teaspoon
salt
1/2 cup
chopped onion
1
egg, lightly beaten
heaping 1/2 cup
creamed corn
1 cup
shredded cheddar cheese
2
jalapenos, seeded and diced
3/4 cup
milk
1/2 cup
vegetable oil
Cooking Directions
Place about a tablespoon of vegetable oil in an iron skillet. Place in oven while it preheats to 350 degrees. Mix all ingredients together in a large bowl. Remove skillet from oven and carefully add batter. Bake at 350 for 30-40 minutes or until golden and baked through. Cut into wedges and serve.
Would go great with <Southwestern Pinto Bean Soup
This post Linked to Ingredient Spotlight at Eat at Home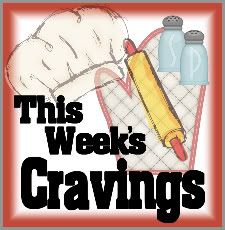 ---
Did you like what you read? Leave a comment, I love hearing from you or share the post with your friends.
Did you know you can sign up for updates via email or RSS? It's free and easy. You can also find Cookin' Mimi on Twitter or on the Facebook Fan Page
---
Disclosure: this post does not include affiliate links. All links are just regular old Amazon links.