I've mentioned my side dish issues before. I'm in an even worse rut when it comes to starchy sides. I'm the only one who really likes rice or most pasta side dishes so I make a lot of plain Jane mashed and fried potatoes.
These were a great change of pace and were a hit with the entire family.
Garlic and Herb Smashed Potatoes
Ingredients
2 pounds (around 6 medium)

Russet potatoes

3-4

garlic cloves

A hefty pinch

Kosher or large grained sea salt

1 teaspoon dried or 1 Tablespoon fresh

minced parsley, chives or a mix

4 Tablespoons

butter, softened plus more if needed

To taste

salt

To taste

pepper
Cooking Directions
Peel and cube potatoes.
Place potatoes and garlic in a large pot. Cover with water and add the hefty pinch of salt.
Cover and cook for around 30 minutes or until potatoes are fork tender.
Drain and place back in pot.
Add butter and roughly smash potatoes with a potato masher or a fork. It should be somewhere between a baked potato and traditional mashed potatoes in consistency.
Sprinkle in the herbs and stir gently to distribute throughout the potatoes.
Add additional salt, pepper, and butter if desired.
Linked to All My Bloggy Friends, Totally Tasty Tuesday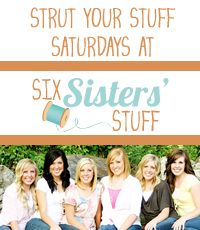 ---
Thanks for stopping by. I love to hear from my readers so comments are welcome. I have over 100 more recipes in the index if you want to check them out.
Sign up for updates via email or RSS . It's free and easy.
---