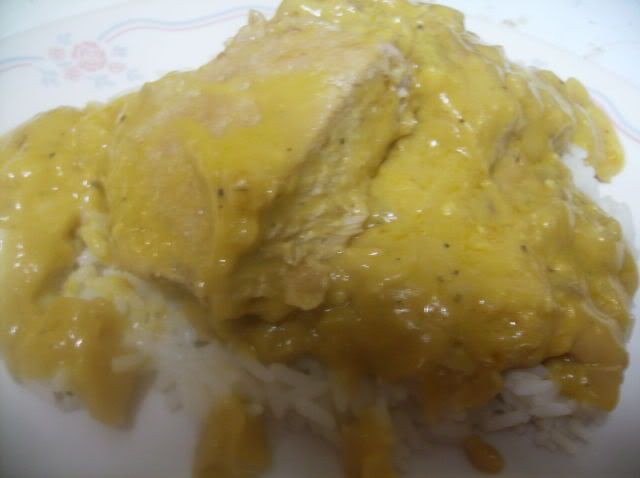 Dixieland Pork Chops recipe from the Smithfield site
I had noticed the recipe in The Lady & Sons, Too! countless times but this with the first time I had made the recipe. I'm usually not a fan of pork chops so I don't cook them too often and that's why even though I have owned the book for about four years I have never made them.
As is my usual fashion, I made some tweaks to Paula's recipe based on what we had in the house. We didn't have the condensed soup or the broiled mushrooms so I substituted condensed cheddar cheese sauce, the kind they put on your nachos at the movie theater snack bar, and a little chicken broth with some Worcestershire sauce added. Also, instead of baking it in the oven after browning the chops I tossed it all in my handy slow cooker. That was a smart move on my part because my nephew was a handful that day and I couldn't imagine trying to have cooked this during his grumpiest part of the day
It was good, but a little too cheesy tasting for me. That was most likely because of the cheese sauce instead of soup. It also seemed like it could have used something to give it a bit more of a zing, like some hot sauce maybe. I think with a bit more playing around it would totally rock.
Visit My Girl, Paula! for more participants.