It's time for the Crazy Cooking Challenge  which is a monthly linky hosted by Tina of Moms Crazy Cooking. The participants make one particular food such as chocolate chip cookies or pasta with red sauce using a favorite recipe. I love seeing all the variations on the theme.
So far when the theme has been announced for the month I know either the exact recipe I want to make or the best blog to find a great recipe. When I heard that this month was fried chicken I knew right away I was going to check A Southern Fairytale. Rachel is a fellow Southern girl so I knew she would have at least one recipe to try.
The recipe I found made some of the moistest and most delicious fried chicken I've ever eaten in my life. This is my new go to fried chicken.
Cajun Fried Chicken
Crispy fried chicken with a hint of Cajun seasoning.
Ingredients
4

boneless, skinless chicken breasts

1 Tablespoon 

Cajun/Creole Seasoning. I've used Tone's and Tony Chachere's with success

2 Cups 

buttermilk

2 cups

flour

1 Tablespoon 

Cajun Seasoning

2 teaspoons 

baking powder

Vegetable or Peanut Oil for Frying
Cooking Directions
Cut chicken into equal strips.
In a zip top bag or non metal container with lid combine the buttermilk with 1 Tablespoon Cajun seasoning. Add the chicken, seal and refrigerate for 3-5 hours.
When ready to fry combine flour, 1 Tablespoon seasoning, and baking powder. Remove chicken from the fridge.
Let excess buttermilk drip off the chicken and coat in the seasoned flour. Dunk the floured chicken back into the buttermilk and repeat.
Pour two inches of vegetable or peanut oil into a cast iron skillet or Dutch oven.
Bring to 350 degrees.
Add 3 or 4 pieces of chicken and fry for 5-6 minutes. Turn halfway during cooking.
Let chicken drain on a paper towel lined plate for several minutes.
Serve.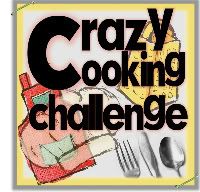 Powered by Linky Tools
Click here to enter your link and view this Linky Tools list…