Barbecue Chicken Sandwiches that can be made in a skillet or slow cooker.
I adore the combination of chicken and barbecue sauce. Some variation of that combination is what I make when I'm feeling uninspired come supper time.
This particular recipe is a tweak of my sloppy Joe recipe and came about when I had planned on making sloppy Joes only to discover the ground beef I thought was in the freezer had been used. I did, however, have some chicken breasts in the freezer. So I swapped the ketchup called for in the original recipe for barbecue sauce and a new family favorite was born.



Barbecue Chicken Sandwiches

Barbecue Chicken Sandwiches that can be made in a skillet or slow cooker.

Prep time: 15 minutes

Cook time: 40-55 minutes stove top or 2 hours, 10 minutes to 4 hours, 10 minutes in a slow cooker

Total time: 1 hour to 4 hours, 10 minutes

Yield: 4-6 servings

Ingredients

4

boneless skinless chicken breasts

1 Tablespoon

olive oil

1 small to medium

onion, diced

1 1/2 cups

barbecue sauce

1/4 cup

water

2 teaspoons

prepared mustard

2 Tablespoon

packed brown sugar

1/4 teaspoon

garlic powder

1/2 teaspoon

salt

1/4 teaspoon

black pepper

Cooking Directions

Heat oil in a skillet over medium heat. Cut chicken into cubes and add chicken along with the onions to the skillet. Season with salt, pepper, and garlic powder. Cook until chicken and onions are browned.

Add the rest of the ingredients, cover skillet, and simmer over low heat for 30-45 or transfer to a 4 quart slow cooker and cook on low for 4 hours or high for 2 hours.

Serve on buns or sandwich rolls.
 Totally Tasty Tuesday   I'm Lovin' It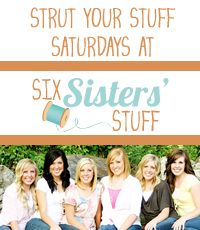 ---
Did you like what you read? Leave a comment, I love hearing from you or share the post with your friends.
Did you know you can sign up for updates via email or RSS? It's free and easy. You can also find Cookin' Mimi on Twitter or on the Facebook Fan Page
---