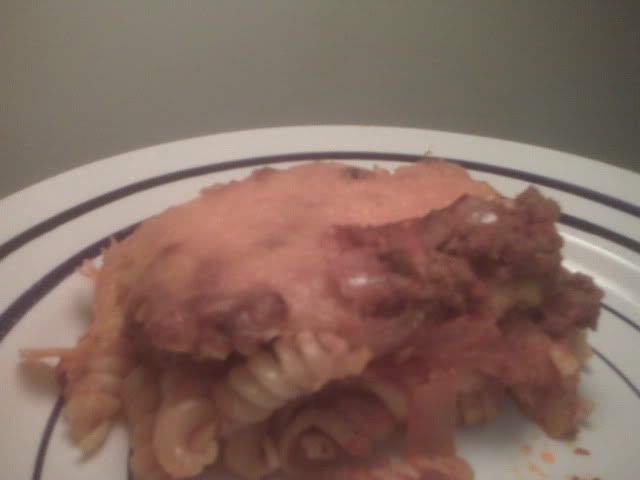 Yet another cell phone picture. I will be so happy when we get the new camera.
I actually did the My Girl, Paula recipe this week. Betcha thought I forgot huh?
As usual I did make adjustments based on what we had on hand. I used rotini pasta instead of the angel hair and pizza sauce instead of the tomato sauce and seasonings.
My take-it was simple, using rotini made it a lot easier for my 2 year old nephew to eat than the long pasta would have. My only complaint is the amount of servings it makes. Oh my word unless you have a larger family cut the recipe in half or make it for company. This makes a ton.
Here is the link: Paula Deen's Baked Spaghetti
Next week- Orange Blossoms. Yum!