Fried green tomatoes are one of those dishes I didn't fully appreciate until I was grown. These are one of my favorite treats, indulged in at my favorite meat and three restaurant as a side with beef tips in gravy over rice.
I haven't made them at home in years. When I noticed the grocery store had a display of the green beauties I knew it was time to whip up a batch.
Fried Green Tomatoes

A Southern classic.

Prep time: 10 minutes

Cook time: 15 minutes

Total time: 25 minutes

Ingredients

1 cup

all purpose flour

1

egg

2 Tablespoons

water

salt

black pepper

oil for frying

2-3

green tomatoes

Cooking Directions

Mix together the flour, salt, and pepper in a shallow dish. Beat the egg and water together in another shallow dish.

Slice tomatoes. Coat in flour, dip in egg, and dust with flour again, shaking off excess.

Fry in batches in 1/4 inch of oil until golden on both sides. Serve hot.
Do you like fried green tomatoes?
Mouthwatering Monday Weekend Potluck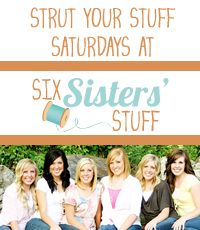 ---
Did you like what you read? Leave a comment, I love hearing from you or share the post with your friends. Did you know you can sign up for updates via email or RSS? It's free and easy. You can also find Cookin' Mimi on Twitter or on the Facebook Fan Page
---